See What Billd Customers Think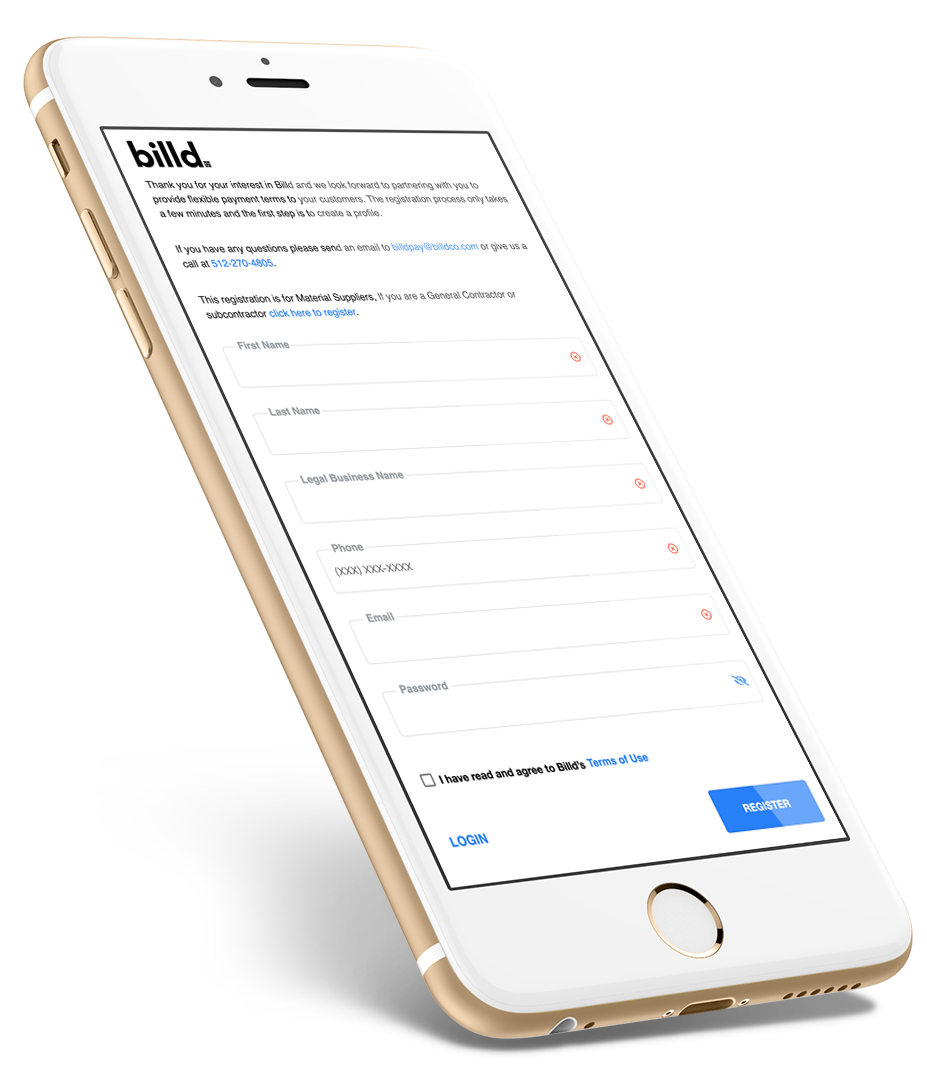 How it Works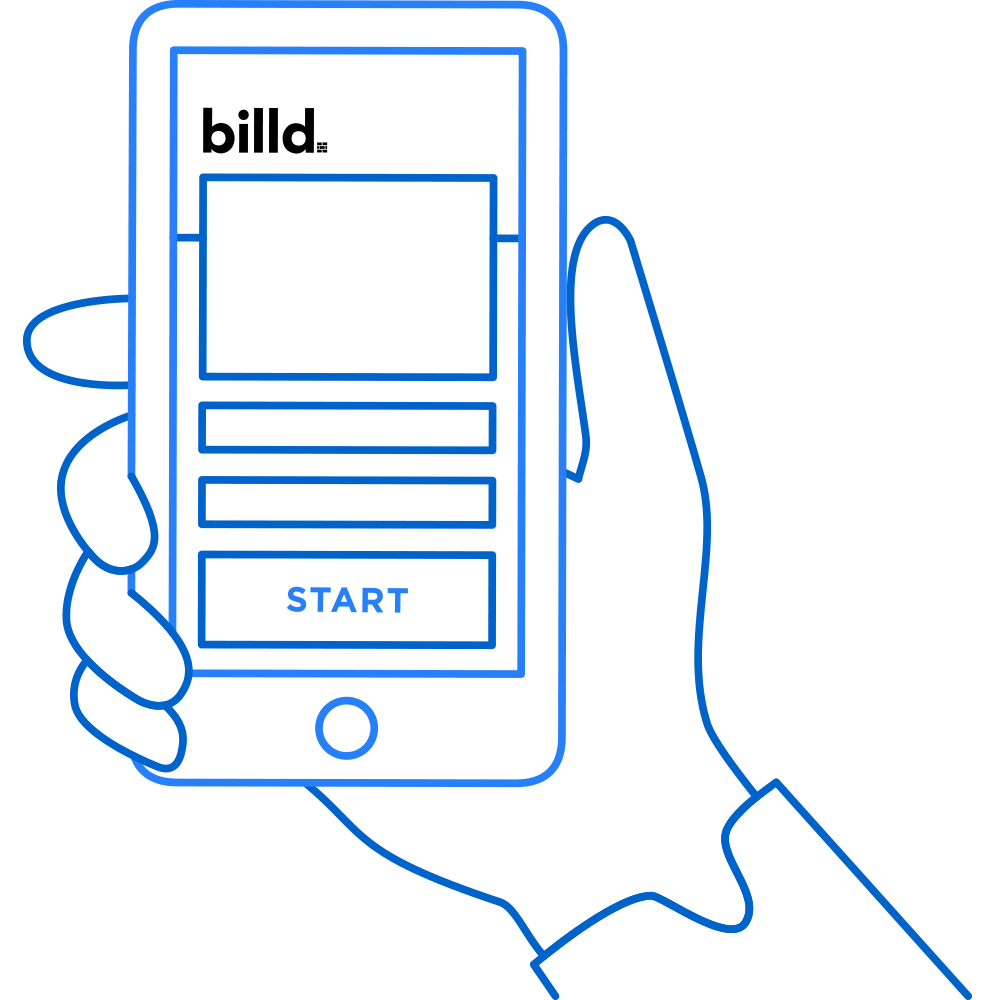 1. Easy & risk-free enrollment
Enroll online or over the phone and get approved in less than 24 hours.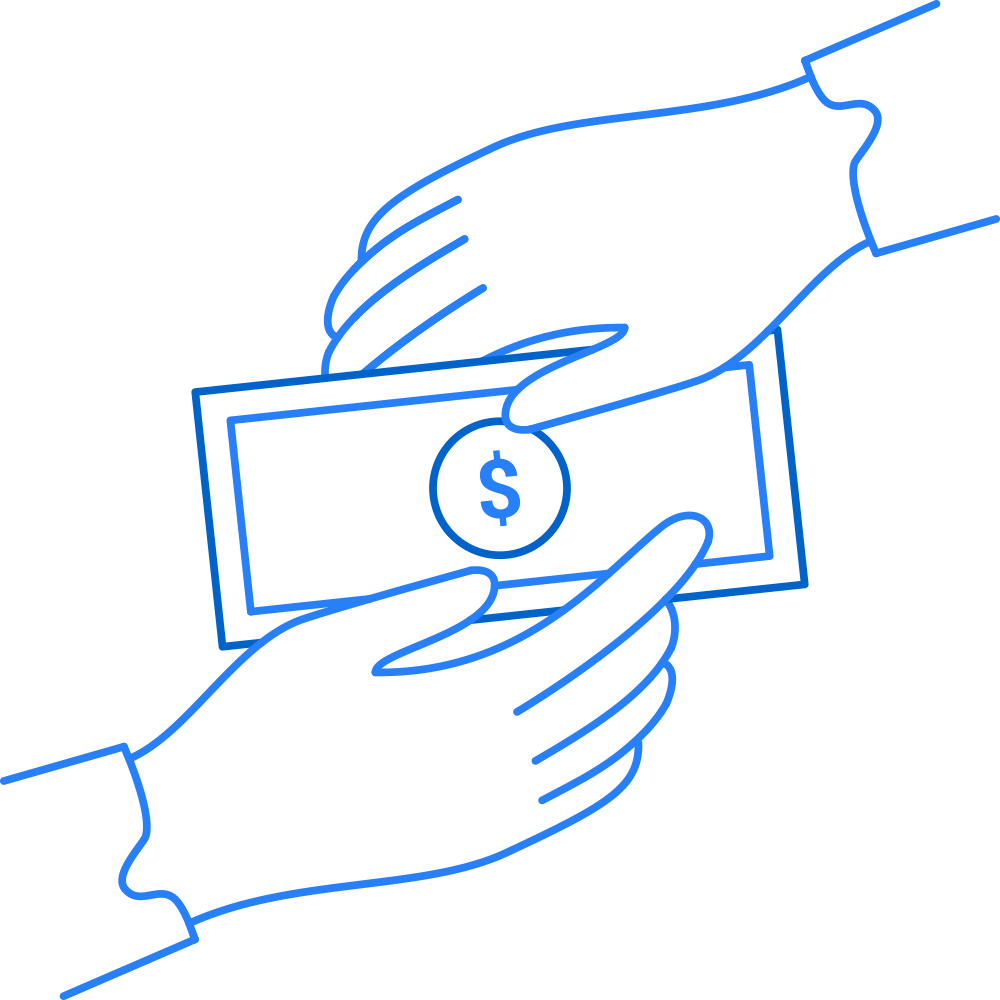 2. Buy materials with Billd
Billd pays suppliers upfront on your behalf so you can start projects now and pay later.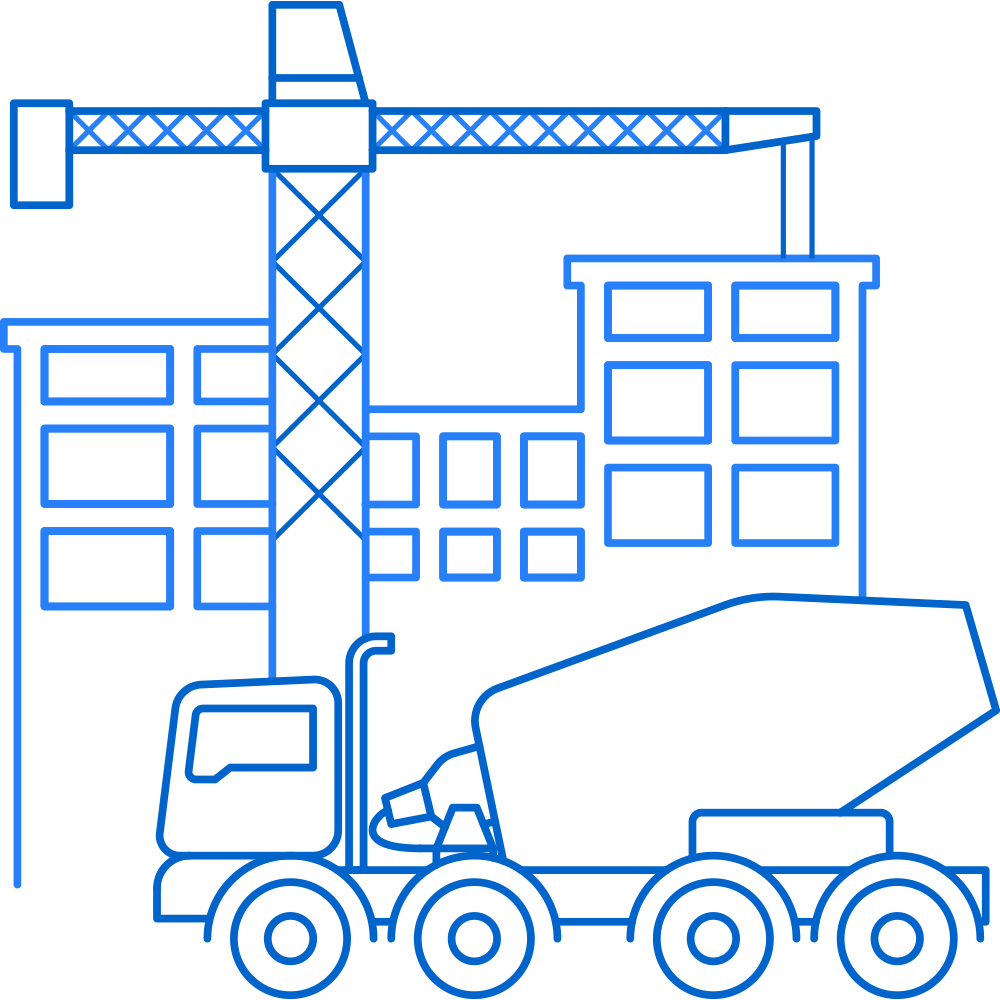 3. Take on more projects
Don't miss out on a project due to cash flow. Billd offers the flexibility of 120-day terms.
Enrollment eligibility requirements for contractors
1+ Year in Business
$500,000+ Annual Revenue
600+ FICO
Must be a commercial project
Get Started
"Billd has been a complete game changer for us... Using Billd has been the easiest funding process we've ever experienced."
Jonathan Logan

Castle Black President/CEO
"Billd has eliminated our problems with funding completely... They've made the whole process very smooth and easy for us."
Mark Frederick

CitiGreen President/CEO