Inflation $*#@ing sucks
You work hard for your money. Every dollar counts. And now, inflation is cutting into your bottom line. It's time to do something about it.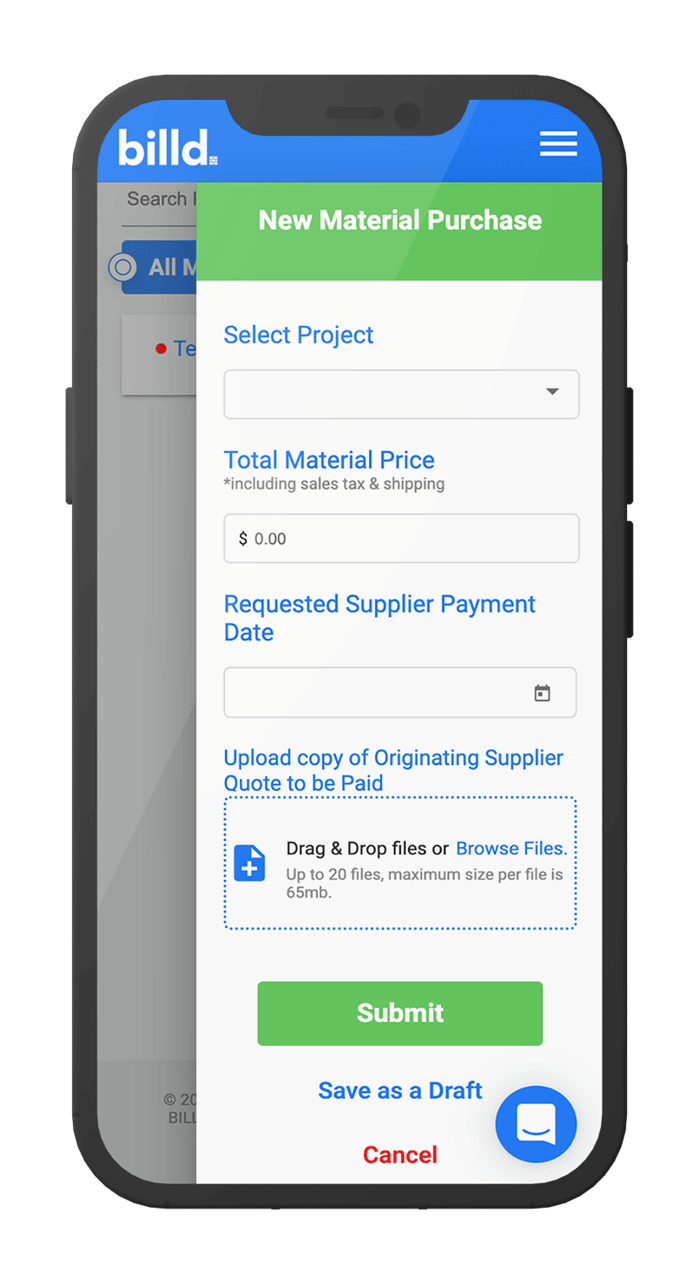 Shop for materials
You can purchase materials at any supplier in America. Don't forget to negotiate with cash buying power through Billd.
Use Billd's material finanancing
Turn your 30-day terms into 120. We pay your supplier, you pay us. It's that simple.
Get up to 4% cash back
Cash back lets you:
Offset inflation and boost your bottom line
Cut costs without making compromises
Protect your business through uncertain times
Start saving
No jumping through hoops.
Here's how it works.
Whether you're a current Billd customer or a new one, we've got you covered.
If you're a new customer, enroll in less than 5 minutes and submit a new project. If you're an existing customer all you have to do is submit a material purchase.
Buy a minimum of $50K worth of materials using Billd's Material Financing now through August and earn up to 4%.
Submit your purchase before the end of August and enjoy pay when paid terms up to 120-days. Your eligibility kicks in as soon as payments are complete.
Fill out a single, 2-minute form.
We'll send you a form once you're eligible or you can pre-enroll now. We'll handle the rest and notify you when the check is in the mail.